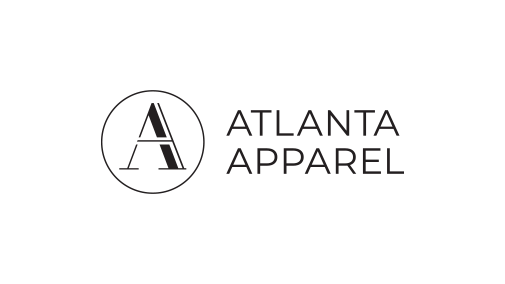 June Atlanta Apparel Offers Last Chance to Order Autumn/Winter 2022
June 8 – 11, 2022 at AmericasMart Atlanta
Atlanta – May 2, 2022 – The June edition of Atlanta Apparel marks the second opportunity to wrap up buying for Autumn/Winter 2022 or pick up Summer immediates, as well as source leading fall categories alongside hallmark market education, events and amenities, June 8 – 11 at AmericasMart Atlanta.
"June is the last time exhibitors will be writing orders in for in-demand inventory for the upcoming Autumn/Winter and holiday seasons," said Caron Stover, IMC senior vice president, apparel. "With its expansive scope of offerings across popular fashion categories, Atlanta Apparel is the place for retailers to find everything they need for the next season, and we look forward to bringing the apparel industry together again in June."
Atlanta Apparel Focuses on Key Categories
Atlanta Apparel will present 350+ permanent showrooms and 400+ temporary exhibits this June, with a particular focus on four popular Fall categories: Accessories, Game Day, Athleisure and Mommy & Me. Accessories exhibitors include: Brianna Cannon; Capri Designs; Taylor Shaye Designs LLC; The Sandy Pearls; and Yochi, Inc. Exhibitors showing Game Day products include: Hustle + Heart; Kickoff Couture; Nellie Mae Wholesale; New Vintage Wholesale; Pink Armadillos; Pretty Rugged Gear; Printed Cotton Co.; Rivalry Runway; Southern Grace; and Stated Apparel. Notable Athleisure exhibitors this June include: Arya Athleisure; By Together; Cotton Bleu by Nu Label; Gretchen Scott Designs; Heimish; Headbands of Hope; HYFYV; Mono B; Rae Mode; and Teleties. Mommy & me exhibitors include: 12 PM by Mon Ami; America & Beyond LLC; Hayden Los Angeles; Jane Marie; Kori America; Origami by Vivien; and Wishlist. Atlanta Apparel's curated category lounges will correspond with the market's key categories, Accessories, Game Day and Athleisure on floors 3, 4 and 5.
Atlanta Apparel offers a wide variety of apparel, accessories and shoes showrooms across five floors. Notable showroom exhibitors this June include: Ambrosia (contemporary); Chad McKinney (contemporary); Dressed 2 Kill (contemporary); Freddy Simon (contemporary); French Kande (accessories); James Paul Apparel; Joseph Ribkoff (contemporary); Karlie (contemporary and young contemporary); Liza Kim Accessories (accessories); Soleil Sales (contemporary and shoes); and Style Consortium (contemporary).
During the June market, a number of brands will utilize digital tools and robust backdrops to create a "go-live" experience at Market, enabling retailers to expand their reach to consumers through live selling. Brands participating in this unique customer preview strategy this June include exhibitors: Beaut Beauty Co. (skincare); Flicker & Flame (candles); Treasure Jewels (jewelry); and Pasted Nip (intimates).
Atlanta Apparel's 350+ open showrooms are located on 6 floors in AmericasMart Building 3: Floor 6 (fine jewelry), Floor 7 (immediate resources), Floor 8 (accessories and shoes), Floor 9 (women's apparel), Floor 11 (women's apparel), and Floor 13 (children's apparel, accessories and shoes).
Over 400 temporary exhibits now occupy floors 1-5 of AmericasMart Building 3: Floor 1 (young contemporary), Floor 2 (premiere contemporary and shoes), Floor 3 (women's apparel, accessories and shoes), 4 (young contemporary) and 5 (young contemporary).
The full list of temporary exhibits and permanent showrooms is at Atlanta-Apparel.com/exhibitor/exhibitor-directory.
Hallmark Atlanta Apparel Events, Education and Amenities return this June
Market education continues in June, with two days of programming covering current accessory trends and diversity in the apparel industry. Wednesday, June 8, Atlanta Apparel will host an accessories trend presentation and conversation presented by The Accessories Council and trend forecaster, Jessica Richards. On Thursday, June 9, Atlanta Apparel will present a diversity conversation, with presenter information coming in the following weeks. Both educational session topics, accessories and diversity, will have a corresponding showcase in the registration lobby of Building 3.
To celebrate the start of market, Atlanta Apparel will host its signature Kickoff Party with a Live Model Presentation on opening day, Wednesday, June 8 at 6:00 p.m. The presentation of top Autumn/Winter trends in an interactive model setting is sponsored by footwear exhibitor, Matisse. Attendees also can take part in Mid-Day Soirée events at noon to take a break, network and learn.
Signature market amenities include grab-and-go breakfast and coffee Wednesday through Friday, a live DJ upon arrival, daily happy hours and new buyer orientation sessions led by Sarabeth Jackson, IMC Director of Buyer Services for apparel. For a full schedule, visit https://www.atlanta-apparel.com/markets/atlanta-apparel/june.
Atlanta Apparel runs Wednesday, June 8 – Saturday, June 11, at AmericasMart Atlanta. Permanent showrooms are open from 9 a.m. – 6 p.m. Wednesday – Friday, and 9 a.m. – 3 p.m. Saturday. Temporary exhibits are open 9 a.m. – 6 p.m. Wednesday – Friday. Registration is available at www.atlanta-apparel.com/Attend/Registration.
Atlanta Apparel's eight yearly markets feature the latest looks in contemporary, young contemporary, fashion accessories and more, plus specialty categories such as children's, plus-size, bridal and social occasion. Market information is available online at Atlanta-Apparel.com.
About International Market Centers: International Market Centers (IMC) serves as the center of commerce for the wholesale furniture, gift, home decor and apparel industries. With more than 20 million square feet of premium wholesale showroom space in High Point, N.C., Las Vegas and Atlanta, IMC has more than 60 years of relationships and experience creating scalable business platforms for wholesale commerce. With the launch of Juniper, a fully integrated omnichannel B2B commerce solution and multiline B2B e-commerce marketplace empowering buyers and sellers to better manage and grow their business at markets and year-round, IMC now provides the only omnichannel sales and marketing platform that seamlessly connects physical and digital wholesale commerce. For more information, visit www.imcenters.com.
###
MEDIA CONTACTS:
Amanda Merritt
Cathy Steel
cathy@cathysteelassociates.com