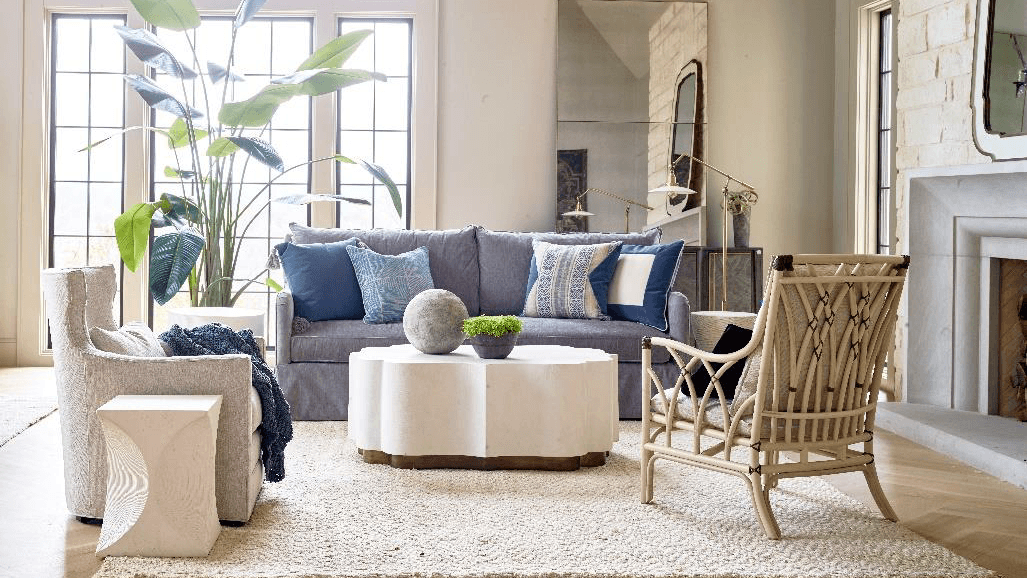 Fourth Quarter Buying Events Showcase AmericasMart Atlanta Open Year Round Showrooms
ATLANTA – October 2, 2020 – Some 350 showrooms across AmericasMart® Atlanta's Open Year Round home décor, gift and apparel collections will be showcased in multiple buying opportunities through the end of 2020. New Commercial Wednesday buying events join three Market Wednesday events and the Fall Cash & Carry market, all taking place October through December reports International Market Centers (IMC).
"While the market season is coming to a close in Atlanta, the Open Year Round showrooms at AmericasMart are open throughout the week and ready to safely service the retail and design community," said Dorothy Belshaw, IMC chief marketing and customer officer. "We encourage buyers to take advantage of this opportunity to work with the brands and representative agencies that they know and explore new possibilities in an environment that allows for more social distancing."
The new Contract Design Wednesday buying opportunities encourage buyers to explore the Commercial Design collection's 100+ brands with show specials and additional resources. The first Contract Design Wednesday is October 21, with additional events to be announced. AmericasMart's thousands of Open Year Round brands offer special discounts and buying incentives during Market Wednesdays, October 7, November 4 and December 2. Additionally, the Fall Cash & Carry Market is presented in the Open Year with select additional brands and temporaries October 27-29, 2020.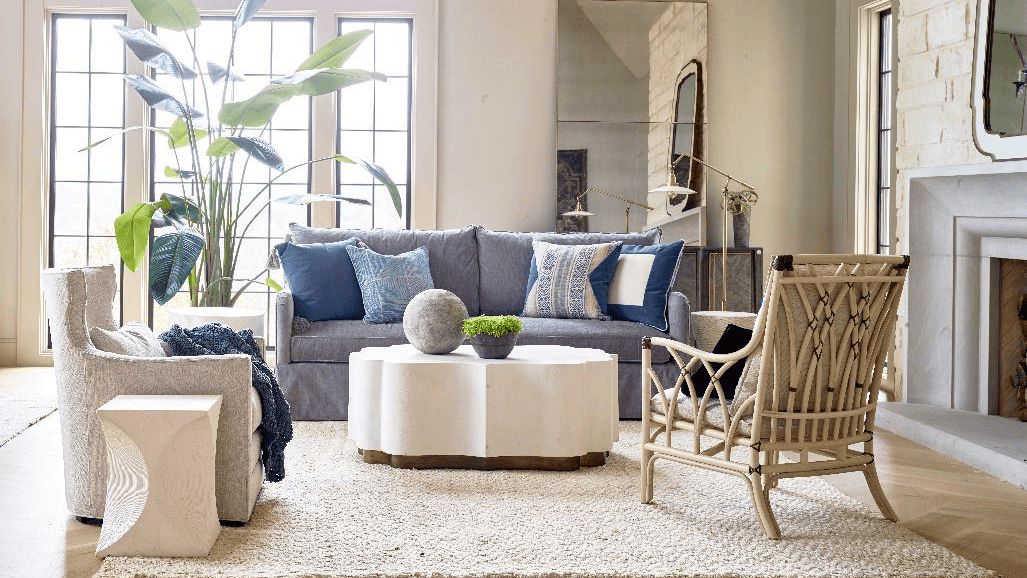 Home décor by Gabby, which operates an Open Year Round Showroom at AmericasMart Atlanta.
Design Sourcing Continues
Designer traffic to the market center is steady, driven by a need to source for projects before the holidays. "For many designers, business has not slowed and even increased during the COVID-19 crisis," notes Designer Services Manager Tasha Norland. "The home décor and commercial design brands are open and actively assisting designers in sourcing for their projects."
Norland is on campus daily to assist designers by appointment. Interested buyers can contact her directly by email at tnorland@imcenters.com to schedule a private tour of the home décor collection and discuss recommendations for their projects. (The Designer Workspace remains closed and in-person events are suspended due to the pandemic.)
AmericasMart's Open Year Round home décor collection features 120+ open showrooms with 350+ lighting, accent furniture, rugs, wall décor, casual furniture and linens brands including Currey & Company (chandeliers, lamps and furniture), Dôme Deco (furniture, home accessories and interior textiles), Furniture Classics (handmade antique reproductions), Gabby (furniture and lighting), Global Views (home accessories and accents), GO HOME (home décor), Summer Classics (outdoor furniture), and Wendover Art Group (wall décor) and more plus representative groups including Curated Home Brands and j douglas. Showrooms are presented in Building 1, Floors 11-15.
Complementing the residential design offerings is the Commercial Design collection featuring 100+ brands in Building 1, Floor 5 to serve designers of hospitality, contract, commercial, senior living, student housing and government spaces. It showcases bath fixtures and vanities; commercial-grade office seating and tables; fixed-wire lighting; contract-grade outdoor furnishings; rugs; wall coverings and paint; and more from top brands including Hubbardton Forge (lighting), MDC (wall coverings), Cozy Mattress, Three Birds Casual (commercial outdoor furniture) plus representative groups including Joel Robinson & Associates and Stover Sales.
Gift Showrooms Seeing Shoppers
Select multi-line gift representative groups and branded showrooms are open between markets to serve retailers looking for a more private buying experience. Located throughout Buildings 1 and 2, more than 130 showrooms present gift, lifestyle, gourmet, tabletop, holiday / floral and outdoor living product. Open Year Round brands include C & F Enterprises (home and kitchen décor and bedding), Casafina / Costa Nova (tabletop), Creative Co-Op (home and seasonal décor and fashion accessories), Daniel Richards (stationery and gifts), Transpac (gift, seasonal and home and garden décor), Two's Company (decorative and fashion accessories and home décor), Winward International (floral and seasonal décor) and more. Representative Groups open during the week include Appelman Schauben, Diverse Marketing, Dugan & Bliss, Ivystone, Just Got 2 Have It, Tango, The Butler Group, The Link Companies and more.
The Gardens is an open-daily destination for outdoor living and garden gift merchandise located in Building 2, Floors 9 and 10. Some 80+ brands including Polywood (outdoor furniture crafted from recycled plastic materials), Pottery Pots (Dutch manufacturer of planters and related products), Studio M (nature-inspired home and garden products), Unique Stone (antique FOURTH reproduction and contemporary garden statuary) and West of the Wind Designs (all-weather outdoor canvas art) and more are staffed by full-time sales associates.
Additionally, 80+ apparel, accessories and fine jewelry showrooms in Building 3, Floors 6 and 7 present immediate resources that are available for buyers to purchase product and take it back to their stores that day. Some six children's apparel showrooms on Building 3, Floor 13 also are open every day.