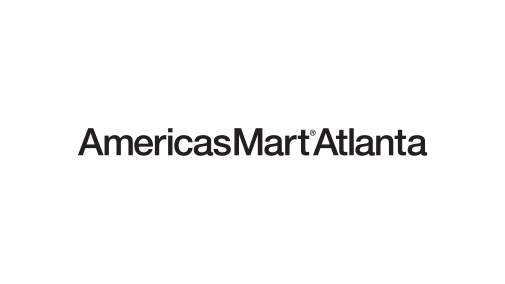 AmericasMart Opens Cash & Carry Showrooms for Holiday Shopping
ATLANTA – November 10, 2022 – AmericasMart Atlanta is opening its renowned fine jewelry and fashion accessories showroom collection to the community for holiday shopping on four special buying days: Black Friday (November 25) and the first three Saturdays of December (3,10,17). Shoppers can buy costume and fine jewelry, handbags, luggage, women's apparel, gifts and more from some 100+ showrooms at unbeatable prices during the special buying events.
"The holidays are always hectic, so we are proud to offer a few opportunities for the Atlanta community to check-off some accessory and apparel gifts from their shopping lists," said Dorothy Belshaw, International Market Centers (IMC) executive vice president, chief customer and marketing officer. "We are looking forward to welcoming shoppers from Atlanta and surrounding cities to finish their gift buying and shop fine jewelry through this special shopping opportunity this holiday season."
The 2021 AmericasMart special holiday shopping days and hours are:
Friday, November 25 – 10 a.m. – 3 p.m.
Saturday, December 3 – 10 a.m. – 3 p.m.
Saturday, December 10 – 10 a.m. – 3 p.m.
Saturday, December 17 – 10 a.m. – 3 p.m.
AmericasMart Atlanta's open daily fashion resources are offered in 100+ showrooms on Floors 6 and 7 of Building 3 (75 John Portman Blvd) with selected additional showrooms selling clothing and accessories samples. Floor 6 features a huge selection of fine jewelry showrooms that offer loose diamonds, gold and silver jewelry, pearls, watches, wedding bands, engagement rings and more. Floor 7 hosts a wide range of products including women's apparel, handbags and luggage, fashion accessories and jewelry, high-end designer resale accessories, gifts, and designer eyewear.
To access AmericasMart Atlanta for the special shopping days, shoppers must check in at Building 3 Registration and present a valid, government-issued photo ID, work ID, or school ID to receive a day pass. Children ages 12 to 17 are permitted with proof of age with special accommodations for babies under one year of age. For more information, visit Shop.AmericasMart.com.
About International Market Centers: International Market Centers (IMC) serves as the center of commerce for the wholesale furniture, gift, home decor and apparel industries. With more than 20 million square feet of premium wholesale showroom space in High Point, N.C., Las Vegas and Atlanta, IMC has more than 60 years of relationships and experience creating scalable business platforms for wholesale commerce. With the launch of Juniper, a fully integrated omnichannel B2B commerce solution and multiline B2B e-commerce marketplace empowering buyers and sellers to better manage and grow their business at markets and year-round, IMC now provides the only omnichannel sales and marketing platform that seamlessly connects physical and digital wholesale commerce. For more information, visit www.imcenters.com.