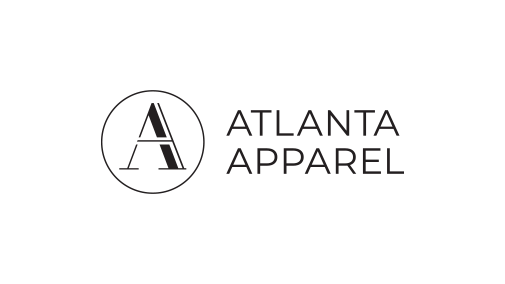 Trend Education and Sustainability Efforts Shape April 2022 Atlanta Apparel Experience
April 11 – 15, 2022 at AmericasMart Atlanta
Atlanta – Atlanta Apparel continues to grow, with its April 2022 edition offering 25% more resources – including five full floors of temporary exhibits and the co-location of VOW Bridal & Formal Atlanta – as well as overall expansion in several key categories, April 11-15 at AmericasMart. To accommodate spring religious holidays, Atlanta Apparel's traditional date pattern has shifted forward to run Monday through Friday (rather than Tuesday-Saturday).
"All 14 floors of Building 3 at AmericasMart will be open for business during the April Atlanta Apparel Market, giving buyers and sellers access to Autumn/Winter 2022 sourcing across every category," said Caron Stover, IMC senior vice president, apparel. "Registration is strong – buyers are ready to order new inventory and our exhibitors are ready to write orders."
Atlanta Apparel New and Noteworthy Exhibitors
Atlanta Apparel is set to showcase over 3,500 lines across all categories this April, with three new and expanding showrooms adding to the market's 350+ showrooms and 400 temporary exhibitors presented over five full floors. The April market will showcase the newest products across all categories, with particular growth in four specific categories: sustainability, shoes, giftable immediates and contemporary.
Atlanta Apparel welcomes three new and expanded contemporary showrooms to its full offering of resources this April: Joseph Ribkoff celebrates the grand opening of its premiere apparel showroom; and two expanding showrooms are: Dressed 2 Kill showing seven lines including Ameliora, French Kyss and Peace of Cloth; and Ambrosia & Company adding Joie and Equipment to its 25+ lines.
Many buyers are focused on sustainability for the Autumn/Winter sourcing season, and brands are stepping up to improve their impact. Environmentally-conscious brands showcasing sustainable products at April Atlanta Apparel include: ABLE (accessories made from recycled materials); Blue Planet Eyewear (accessories made from recycled materials); Cari Capri LLC (premiere apparel made from recycled, natural and vegan products); Daze Denim (premiere apparel made from eco-friendly denim); Ella Stein (premiere accessories made from recycled sterling silver and sustainable diamonds, repped by Lacey Griffin Sales); Faherty (premiere apparel made from eco-friendly materials); Johnny Fly (premiere accessories made from eco-friendly materials); Lotus & Luna (accessories made from upcycled fabric); M. Rena (premiere apparel made in small batches to reduce waste); MOXLOX Eyewear (accessories made from natural materials); and Strings For Hope (premiere accessories made from repurposed musical instrument strings).
Three other growth areas for the April buying event are shoes, giftable immediates and contemporary apparel. Shoe exhibitors include: All Black, Betsy Johnson, Dolce Vita, Jeffrey Campbell, Marc Fisher, Superga and Toms. Exhibitors showing giftable immediates are: Beaut, Beauty Stash LLC, Beettan LLC, Candles and Cream, Cayla Gray, Flicker + Flame, Hats by Madi, Mar Del Pilar Jewelry, Ranger Station, Sugar Mama Shimmer, Teleties, TMLL Beauty Co. and TRVL Design by ID Accessories INC. For the newest in contemporary, buyers can shop from 8th Story, Bridge Showroom and The Landa Showroom.
Atlanta Apparel's 350+ showrooms are located on nine floors in AmericasMart Building 3: Floor 6 (fine jewelry), Floor 7 (immediate resources), Floor 8 (accessories and shoes), Floor 9 (women's apparel), Floor 10 (social occasion), Floor 11 (women's apparel), Floor 12 (social occasion), Floor 13 (children's apparel) and Floor 14 (social occasion).
Over 400 temporary exhibits now occupy floors 1-5 of AmericasMart Building 3: Floor 1(young contemporary), Floor 2 (premiere contemporary and shoes), Floor 3 (women's apparel, accessories and shoes), 4 (young contemporary) and 5 (young contemporary).
The full list of temporary exhibits and permanent showrooms is at Atlanta-Apparel.com/exhibitor/exhibitor-directory.
Education, Events and Amenities this April
This April, signature fashion events are back beginning Tuesday, April 12 with the Atlanta Apparel and Daily Front Row Autumn/Winter 2022 Fashion Show Pre-Party at 6:00 and "Fashion in the Streets" Fashion Show at 7:00, showcasing the top trending colors.
Trend education will run throughout the week providing buyers with multiple opportunities to enhance business and fashion knowledge. Highlights include the Sustainability Panel featuring Ella Stein, ABLE, TOMS and Lebel Group, moderated by California Apparel News on Monday, April 11 at 10:30 a.m. and the Daily Front Row Autumn/Winter '22 Trend Panel, on Tuesday, April 12 at 10:30 a.m. with a corresponding vignette showcasing the top fashion trends for next season throughout the week. Attendees can also take part in Mid-Day Soirée events Monday through Wednesday at noon in the atrium of Building 3 to network and learn.
Atlanta Apparel's newly introduced and curated category lounges focusing on sustainability, outerwear and footwear will provide a curated look at what's trending. Atlanta Apparel's hallmark buyer amenities also will add to the robust market experience. Notable offerings are: a live DJ daily upon arrival; complimentary coffee bar and breakfast in the mornings, new buyer orientation sessions led by Sarabeth Jackson, IMC Director of Buyer Engagement for apparel; and happy hours Monday through Wednesday at 4:00 on the 11th floor.
VOW Bridal & Formal Event and Showroom Updates
VOW Bridal & Formal, with 50 brands in showrooms and 25+ temporary exhibitors, co-locates with Atlanta Apparel this April, Tuesday, April 12 – Thursday, April 14. The semi-annual market welcomes new exhibitor Jesus Piero, making his Atlanta debut. Also notable is Portia & Scarlett's showroom expansion with its April launch of a new homecoming collection, and expanded showrooms for Aleta Bridal and Lara Design
Beyond exhibits, the VOW Bridal & Formal Market Party and Live Model Presentation will be held Wednesday, April 13 at 6:00 in the Fashion Theatre on the 15th floor of Building 3. Retailers will also have the opportunity to learn more about bridal trends and business practices before Market begins through the Mon Cheri Academy with speaker, Nayri Kalayjian, Wedding Fashion Expert, on Monday, April 11 from noon – 6:00 p.m.
Throughout all three days of the VOW market, attendees have opportunities to further their education in daily Lunch and Learn seminars. Tuesday, April 12, EverBridal will present, "Let's Talk Digital Marketing," Wednesday, April 13, Aaron Michael of Project Runway will discuss "How to Build Your Own Business in the Bridal Industry" and Thursday, April 14, Amy Zawacki of Wedding Chicks will present, "Elevate your PR Strategy."
VOW Bridal & Formal runs Tuesday, April 12 and Wednesday, April 13 from 9:00 a.m. – 6:00 p.m., and Thursday, April 14 from 9:00 a.m. – 3:00 p.m. Complete details about VOW Bridal & Formal Atlanta is available online at https://www.atlanta-apparel.com/Markets/VOW-Bridal-and-Formal/April.
Atlanta Apparel runs Monday, April 11 through Friday, April 15 at AmericasMart Atlanta. Permanent Showrooms are open from 9 a.m. – 6 p.m. Monday through Thursday and 9 a.m. – 3 p.m. Friday. Temporary exhibits are open 9 a.m. – 6 p.m. Monday through Wednesday. Registration is available at www.atlanta-apparel.com/Attend/Registration.
Atlanta Apparel's eight yearly markets feature the latest looks in contemporary, young contemporary, fashion accessories and more, plus specialty categories such as children's, plus-size, bridal and social occasion. Market information is available online at Atlanta-Apparel.com.
About International Market Centers: International Market Centers (IMC) serves as the center of commerce for the wholesale furniture, gift, home decor and apparel industries. With more than 20 million square feet of premium wholesale showroom space in High Point, N.C., Las Vegas and Atlanta, IMC has more than 60 years of relationships and experience creating scalable business platforms for wholesale commerce. With the launch of Juniper, a fully integrated omnichannel B2B commerce solution and multiline B2B e-commerce marketplace empowering buyers and sellers to better manage and grow their business at markets and year-round, IMC now provides the only omnichannel sales and marketing platform that seamlessly connects physical and digital wholesale commerce. For more information, visit www.imcenters.com.
###
MEDIA CONTACTS:
Amanda Merritt
Cathy Steel
cathy@cathysteelassociates.com