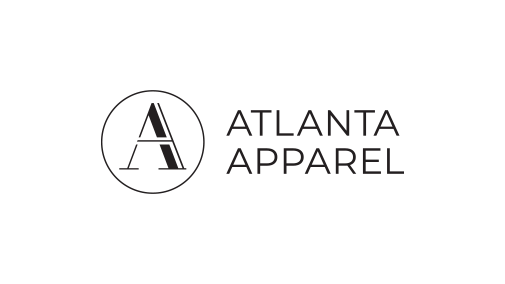 October Atlanta Apparel Closes Out 2021 With Pre-pandemic Participation Levels
Temporary Exhibits Expand to Five Floors; Brands Report Record-Breaking Orders
Atlanta – – Atlanta Apparel, which ran October 12 – 16 at AmericasMart Atlanta, wrapped up its last market of 2021 with pre-pandemic buyer attendance and its largest-ever number of resources, marked by a successful first-time expansion of temporary exhibits to five floors as well as growth across all sectors of the market.
"Due to the rapid rebound in the apparel industry, we were able to close out the year on a high note, exceeding pre-pandemic numbers of both buyers and suppliers," said Caron Stover, IMC senior vice president, Apparel Leasing. "The momentum for apparel continues to grow, and we're expecting a booming 2022 following October's demand for inventory."
October Atlanta Apparel continued the upward attendance trajectory evident throughout 2021, with notable gains in accounts from the Northeast (+34%) and Southwest (+237%), augmenting its core Southeast and Midwest attendance base. Buyers traveled to market from a total of 44 states, three U.S. territories and 10 international countries. Retailer demand for Young Contemporary inventory drove much of the attendance gains, with 30% more buyers shopping this category than reported at the 2019 October market.
"We are a new online boutique launching in February 2022. We've seen unique pieces here that we have not seen anywhere else and we are excited to place orders for our launch!" said Allison LeFlore of Copper Collective, a young contemporary boutique based in Charlotte, North Carolina. "The vendors have gone above and beyond and have been extremely helpful. The hospitality at Atlanta Apparel is out of this world."
Atlanta Apparel reported a record-breaking market with 630+ permanent showrooms and temporary exhibits. The October market welcomed 35+ first-time exhibitors, many of which were Young Contemporary, an in-demand apparel inventory category.
Many buyers stocked up on immediates this October while sourcing for spring, following demand and inventory shortages across the industry, leading exhibitors to report record order writing.
"I had a record-breaking show this October at Atlanta Apparel," said Lacey Griffin of Lacey Griffin Sales. "I have been exhibiting here for over five years and got a mix of returning and new accounts. Atlanta Apparel is the place to be!"
Following consumer demand, many buyers turned to social selling to showcase inventory and write orders. A number of Atlanta Apparel vendors, such as Sew In Love, installed sets for their buyers for live selling on social media networks such as Instagram, Facebook and TikTok.
"Many of our buyers want to connect directly with their customers while they're placing their orders at Atlanta Apparel, so we created three mobile studios for them to conduct live sessions," said Ed Olvera of young contemporary brand Sew In Love. "This was the first trade show at which we had a live studio, and it was a huge hit that we can't wait to bring back in the future."
Adding to the energy at market were networking events to reunite the industry and celebrate the Spring season. The Spring in the Streets Market Party, which took place outdoors after market hours, featured a prosecco van, a live band and giveaways. The Boutique Hub also traveled back to Atlanta this October and held two successful networking happy hours that furthered at-market connections.
"Events and inventory are in high demand, and our exhibitors are delivering," added Stover. "October ended strong and Atlanta Apparel is committed to providing an even more electric market experience in 2022."
The next Atlanta Apparel Market is February 1 – 5, 2022 (temporaries February 2 – 4, 2022) at AmericasMart Atlanta. Atlanta Apparel's markets feature the latest looks in contemporary, young contemporary, fashion accessories and more, plus specialty categories such as children's, plus-size, bridal and social occasion. Market information is available online at Atlanta-Apparel.com.
About International Market Centers: International Market Centers (IMC) serves as the center of commerce for the wholesale furniture, gift, home decor and apparel industries. With more than 20 million square feet of premium wholesale showroom space in High Point, N.C., Las Vegas and Atlanta, IMC has more than 60 years of relationships and experience creating scalable business platforms for wholesale commerce. With the launch of Juniper, a fully integrated omnichannel B2B commerce solution and multiline B2B e-commerce marketplace empowering buyers and sellers to better manage and grow their business at markets and year-round, IMC now provides the only omnichannel sales and marketing platform that seamlessly connects physical and digital wholesale commerce. For more information, visit www.imcenters.com.