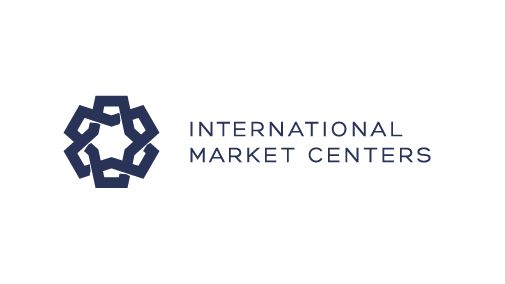 Atlanta Apparel Set to Present Largest-Ever Brand Collection in August 2021
August 3 – 7, 2021 at AmericasMart Atlanta
Atlanta Apparel's August edition is pacing to present its largest-ever brand collection with the expansion of existing showrooms and temporary exhibits and the introduction of a fresh shopping destination presented by the Boutique Hub. New introductions in Holiday, Resort and Autumn/Winter in women's and men's apparel and new Spring/Summer 2022 Children's styles will be showcased by some 2,500+ lines, August 3 – 7, 2021 at AmericasMart Atlanta.
"This August at Atlanta Apparel, all floors and all categories will be activated and we will resume the in-person events that are a hallmark of the tradeshow experience – all of which raises the level of excitement for buyers and suppliers alike," said Caron Stover, International Market Centers (IMC) senior vice president, Apparel. "With market attendance at pre-pandemic levels, we wanted to heighten the standard that Atlanta Apparel visitors are used to, and we can't wait to share the experience with all guests!"
New and Expanded Resources in Showrooms and Temporary Exhibits
Updates throughout Atlanta Apparel's 600+ combined showrooms and temporaries bring new brands to the Market.
In the women's showroom collection updates include two new showrooms: 7 For All Mankind (premium denim) on Floor 9 and Atelier-New York (representing 80+ high-end contemporary lines) on Floor 11; and two expansions: Anju (handcrafted sustainable jewelry) and Marque Collection (authenticated pre-owned luxury handbags and accessories) in the Immediate Resources collection on Floor 7.
In the women's temporary exhibits – open August 3 – 5 – four new brands include Shopin LA (contemporary and plus designed and made in Los Angeles), Rieker Shoe Corp ("antistress" shoes made in Germany), Mindful Mountain Traders (Fair Trade Alpaca accessories) and Divine Apparel (women's suiting, social occasion and hats). Some seven expansions include &Merci (young contemporary), Blowfish Shoes (casual shoes), CY Fashion (contemporary and young contemporary), Volatile Shoes (sandals, boots and sneakers) and a combined location for trend-driven shoe brands Steve Madden, Superga and Dolce Vita.
The Children's collection, which is presented in showrooms and the Children's temporary pavilion, debuts three new children's showrooms: Honey House Reps (representing three children's apparel lines), Jennifer Rush Kids (representing 13 children's lines) and Little Threads (traditional baby and children's clothing). Two expanded showrooms are Elisabeth Everly & Co (representing 24 apparel, toy and accessory lines) and Mark Richmond (representing 11 apparel and accessory lines). The 20+ brands in the temporaries pavilion include six newcomers: Growe (organic, sustainable, childrenswear), Maison Chic (gifts for babies and children), Mikaela J (colorful children's clothing), Prairie Wilds (handmade children's clothing), Praline (children's clothing), and Tuc Tuc (children's clothes and baby products).
Atlanta Apparel's 300+ showrooms are located on six floors in AmericasMart Building 3: Floor 6 (fine jewelry), Floor 7 (immediate resources), Floor 8 (accessories and shoes), Floor 9 (women's apparel), Floor 11 (women's apparel) and Floor 13 (children's apparel). The temporary exhibits are presented on five floors: Floor 2 (premier contemporary, young contemporary and accessories), Floor 3 (accessories, women's and shoes), Floor 4 (young contemporary), Floor 5 (young contemporary, The Boutique Hub) and Floor 13 (children's pavilion). A full list of brands is at Atlanta-Apparel.com/exhibitor/exhibitor-directory.
The Boutique Hub Brings New Brands to Atlanta
The Boutique Hub's 2021 Boutique Summit will be held exclusively in Atlanta August 1-2, 2021, with a first-ever co-location of sponsor exhibits on the Atlanta Apparel tradeshow floor, accessible to attendees of both events. The collection of 30+ apparel, lifestyle and personal care brands and service providers on Floor 5 will remain open alongside Atlanta Apparel's temporary exhibits, presenting new-to-Atlanta-brands like Costa Threads (t-shirts), Fox and Owl (faith-based apparel), Moon Ryder (contemporary) and She Shed (t-shirts and gifts).
Live and Virtual Events Planned for August
Atlanta Apparel market programming continues to evolve with a hybrid schedule of virtual and in-person events in August. In-person programs include a conversation about the current state of retail with Paul Erickson of Management One and The Boutique Hub's Ashley Alderson on Tuesday August 3 at 10 a.m. and trend forecasting with The Accessories Council on Wednesday, August 4 at 8 a.m. The industry is invited to gather again at the Welcome Back to Market Party on Wednesday, August 4 at 6 p.m. in the Floor 15 Fashion Theatre.
Virtual programming presented on Atlanta Apparel's IGTV channel includes three Sips & Snaps runway presentations – Young Contemporary on August 3, Children's + Mommy & Me on August 4 and New exhibitors on August 5. Additional trend programming includes Lindsay Rozier of @Sell_Eat_Love interviewing a Southeastern boutique in Retailer Spotlight on August 4 on IGTV. The full events calendar including times and locations will be posted at Atlanta-Apparel.com /Events prior to the market.
Additionally, the 2021 Boutique Hub Summit programming will feature a session on brand strategy with Alison Faulkner of The Alison Show and leadership training with NFL All-Pro turned actor, playwright and motivational speaker Bo Eason, along with sessions on financial planning, content and social media, merchandising and more. Other events include a fashion show, VIP Pre-Party, cocktail hour, luncheon and Sip-n-Shop opportunity to meet Boutique Hub member vendors. Limited tickets are still available at TheBoutiqueHub.com.
The August Atlanta Apparel Market is co-located with World of Prom & Social Occasion and VOW | New World of Bridal, giving buyers access to 150+ bridal and social occasion brands August 2 – 7 (temporary exhibits, August 3 – 6). General apparel showrooms are open Tuesday, August 3 – Friday, August 6, 9 a.m. – 6 p.m. and Saturday, August 7, 9 a.m. – 3 p.m. General apparel temporary exhibits are open Tuesday, August 3 – Thursday, August 5, 9 a.m. – 6 p.m. For more information on all three shows, visit Atlanta-Apparel.com.
This August, one badge gives buyers access to all three apparel markets, and to AmericasMart's Open Year Round Marketplace, which features an additional 270+ gift and home décor showrooms in Buildings 1 and 2. As an added benefit, AmericasMart's August "Market Wednesday" coincides with the August apparel markets, on Wednesday, August 4, allowing buyers to expand their product offerings with access to hundreds of gift, lifestyle and décor resources that are not usually open during Atlanta Apparel Markets.
Atlanta Apparel's eight yearly markets feature the latest looks in contemporary, young contemporary, fashion accessories and more, plus specialty categories such as children's, plus-size, bridal and social occasion. Market information is available online at Atlanta-Apparel.com.
About International Market Centers: International Market Centers (IMC) serves as the center of commerce for the wholesale furniture, gift, home decor and apparel industries. With more than 20 million square feet of premium wholesale showroom space in High Point, N.C., Las Vegas and Atlanta, IMC has more than 60 years of relationships and experience creating scalable business platforms for wholesale commerce. With the launch of Juniper, a fully integrated omnichannel B2B commerce solution and multiline B2B e-commerce marketplace empowering buyers and sellers to better manage and grow their business at markets and year-round, IMC now provides the only omnichannel sales and marketing platform that seamlessly connects physical and digital wholesale commerce. For more information, visit www.imcenters.com.