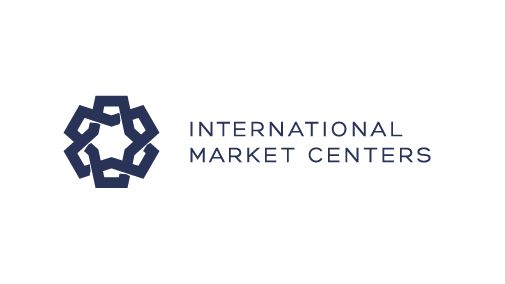 Atlanta Market Sponsors GCA Louie Awards
Annual awards ceremony takes place virtually on July 8
For the second consecutive year, Atlanta Market is sponsoring the Greeting Card Association's LOUIE Awards, honoring the best cards of the year, with winners and finalists showcased in a special LOUIE Awards Display at AmericasMart during the Summer Atlanta Market, July 13-19, 2021. The 32nd Annual LOUIE Awards Celebration will reveal the winners in 51 categories virtually on July 8, 2021.
"We are pleased to sponsor the LOUIE Awards program once again and to expand our partnership with the GCA this year with the installation of the LOUIE Awards Display," said Dorothy Belshaw, IMC chief marketing and customer officer. "Stationery is a strong segment within the gift industry, and the addition of the LOUIE Display showcases the creativity of these companies and the importance of this category at Atlanta Market."
The 2021 Louie Awards celebrate the joy of paper with a bold, paper-cut look reminiscent of the works of Henri Matisse and a bright, on-trend color palette. The fun and playful designs are a love letter to paper in a year which was defined largely by digital interaction due to global COVID-19 restrictions. The onsite exhibit of LOUIE finalists and winners will be located at Building 2, Floor 2 – Williams Street.
"The GCA is grateful for Atlanta Market's continued support of the LOUIE Awards – the highest honor for greeting cards in our industry," said GCA President George White, president and COO of Up With Paper. "We are excited to have our LOUIE Awards Display, designed by Universal Presentation Concepts, in Atlanta this year to allow market participants to view the 2021 LOUIE finalists and winning greeting cards in person. Importantly, the display will direct retailers to the temporaries or showrooms where these LOUIE-honored cards can be purchased."
Thirteen LOUIE finalists are among greeting card companies exhibiting at the Summer 2021 Atlanta Market:
Avanti Press, Inc., Building 2, 662
Biely & Shoaf Co., represented by Road Runners, Building 2, 1500
Color Box Design & Letterpress LLC, Building 2, 2-308
Designer Greetings, Inc., Building 2, 679
DG Americas, NIQUEA.D, represented by C.R. Gibson, Building 2, 1837
E. Frances Paper, represented by Daniel Richards Building 2, 1634
Elūm Designs, represented by Anne McGilvray & Company, Building 2, 1735
Girl with Knife, represented by Daniel Richards, Building 2, 1634
Maginating, LLC, represented by Daniel Richards, Building 2, 1634
Quilling Card LLC, represented by Anne McGilvray & Company, Building 2, 1735
The LANG Companies Inc., represented by Gib Carson Associates, Building 2, 1319
Up With Paper, represented by Anne McGilvray & Company, Building 2, 1735
Atlanta Market presents paper and stationery resources throughout its gift and lifestyle showrooms and temporary exhibits. Exhibitors showcase a mix of product including greeting cards, custom invitations and imprintables, gift wrap, journals, planners, notebooks and more. (Note: A full listing of exhibitors is available at https://www.atlantamarket.com/exhibitor/exhibitor-directory.)
Launched in 1988, the "LOUIEs" honor Louis Prang, the German-born Boston lithographer and publisher known as the "Father of the American Christmas Card." Nearly 200 companies submitted hundreds of entries in this year's competition. A panel of 19 industry experts comprised of retailers, publishers, and designers judged entries against five criteria: originality, impact, design excellence, sendability and value. A Blue-Ribbon Panel of five judges then selected the "Cards of the Year" from among all categories. New this year are categories honoring Illustrator of the Year and Writer of the Year to recognize the creatives elevating the greeting card industry.
The 32nd Annual LOUIE Awards Celebration will be held virtually on July 8, 2021, 6-7:30 pm ET. The cost to attend is $15. For additional information and to buy tickets, visit https://www.greetingcard.org/louie-awards.
Atlanta Market is the industry's premier gift, décor and lifestyle market. Housing the nation's largest gift product mix complemented by a broad selection of home décor, it features more than 8,000 brands across all categories. Summer 2021 Atlanta Market runs July 13-19, 2021, 9 a.m.-6 p.m. Additional information is available at AtlantaMarket.com.
About Greeting Card Association: The Greeting Card Association is the U.S. trade association serving the greeting card and social expressions industry. It promotes the tradition of sending greeting cards, helps members grow their business through leadership/advocacy on industry issues, and recognizes creativity. Founded in 1941, the GCA represents nearly 200 American and international publishers from start-ups to established companies of all sizes as well as suppliers that provide production services and product distribution to the industry. The GCA is committed to: Celebrating, promoting and preserving the tradition of sending greeting cards, because of the unique emotional connection they create between senders and recipients; Providing meaningful opportunities for information exchange and business development; Updating members about trends and issues that might impact the industry and their business; Representing the industry before government/regulatory agencies; and Serving as the industry voice for media and the citizen mailer. www.greetingcard.org
Greeting Card Association:
Nora Weiser, 202.216.9627, or nweiser@greetingcard.org