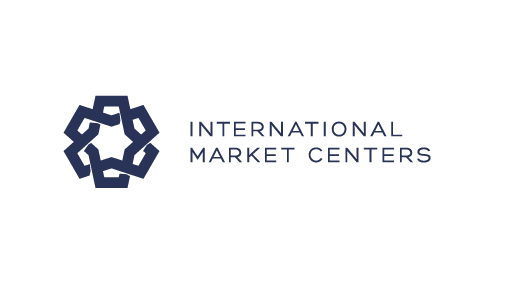 Americasmart Plans in-Person Open Year Round Buying Events and Virtual Programming for Spring 2021
AmericasMart® Atlanta's 350+ Open Year Round apparel, gift and home décor showrooms welcome designers and retailers for three in-person buying events this spring: Market Wednesdays on April 7 and June 2 and the Spring Cash & Carry market, May 4-6, 2021. Complementing the in-person buying is virtual educational programming including a webinar touching on biophilic design on March 30, as well as IMC's monthly Market Insights webinars addressing wellness (April 7), the in-person customer experience (May 12) and merchandising (June 16).
Order Writing and Sample Sourcing
"The time between major markets in Atlanta is prime for sourcing new products for retailers and designers. Our spring 2021 schedule makes it easy for buyers to place orders during quieter mid-market times and restock with immediate resources," said Scott Eckman, International Market Centers (IMC) chief revenue officer.
The April 7 and June 2 Market Wednesdays allow buyers to shop all three AmericasMart buildings for gifts, accessories, home furnishings, apparel and more with additional showroom resources and buying incentives. Market Wednesday are held the first Wednesday in February, April, June, August, October and December during Open Year Round buying hours: Mondays – Fridays from 10 a.m. until 4 p.m.
AmericasMart hosts Spring Cash & Carry, May 4-6, 2021, offering buyers an opportunity to restock inventory with no minimum orders in selected gift, home décor and apparel showrooms and temporaries. Temporaries are open 9 a.m. – 5 p.m. on Tuesday May 4 and Wednesday, May 5, and 9 a.m. – 2 p.m. on Thursday, May 6 and showrooms are open 9 a.m. – 5 p.m, Tuesday – Thursday.
The Open Year Round home decor collection at AmericasMart features 140+ showrooms in Building 1, with 350+ lighting, accent furniture, rugs, wall décor, casual furniture and linens brands plus 100+ commercial design brands. The gift collection features more than 130 multi-line representative groups and branded showrooms throughout Buildings 1 and 2 with gift, lifestyle, gourmet, tabletop, holiday / floral and outdoor living product. In apparel, 80+ Cash & Carry showrooms and some six children's apparel showrooms on Building 3, Floor 13 are open every day.
Additionally, Designer Services Manager Tasha Norland is on campus daily to offer assistance to buyers by appointment, including socially distant tours. To schedule an appointment, view a list of open showrooms and learn more about Open Year Round at AmericasMart, visit AmericasMart.com/Year-Round.
All visitors to AmericasMart must follow IMC's Together Safely protocols which include the required use of PPE, temperature checks and social distancing. Details are available at TogetherSafely.com.
Spring 2021 Virtual Programming
This spring, AmericasMart offers a range of virtual programming for designers and retailers. In concert with buyer sentiments, the educational programming will be presented as webinars.
"Our virtual programming March through June is focused on maximizing opportunities for retailers and designers to grow their businesses," adds Dorothy Belshaw, IMC chief marketing and customer officer. "From trend information to practical tips, the Open Year Round and Market Insights programming together present an actionable workbook for buyers."
In partnership with Uttermost, AmericasMart presents "Biophilic Design: A New Design Standard," led by designer and retailer Lee Anne Culpepper on Tuesday, March 30 at 11 a.m. In this hour-long webinar, attendees will dig into biophilic design, the philosophy of encouraging connections between people and the natural world. Attendees will understand how to properly incorporate biophilic principles like plants, animals and sounds into the built environment. Culpepper will discuss the need, the relevancy, and the psychological benefits of this new wave of design for health and wellbeing. Attendees will earn 1 CEU Credit. Registration for the free webinar is at AmericasMart.com/AtlantaRemote.
Expanding AmericasMart's Open Year Round programming is IMC's Market Insights webinars, which will provide actionable business education in free, one-hour webinars. On April 7, "2021 - The Year of Wellness: Healthy Home Products & Trends That Can Drive Sales," explores why many industry experts think health and wellness could be a significant influence in the home furnishings and gift industries for years to come. On May 12, "Back to Business: Attracting Buyers to in-Person Visits" covers how retailers have maintained and increased in-store buying. On June 16, "Cross-Merchandising for the Win" asks retailers if they are the go-to one-stop-shop for their customers and explores how they grow their bottom lines with expanded sales potential. All three webinars are at 1 p.m. Registration information will be released closer to the event dates.