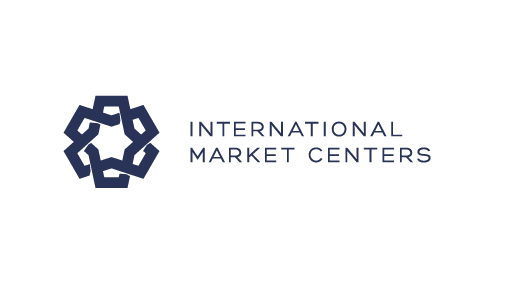 AmericasMart Offers December Buying Opportunities and Exclusive Programming
Market Wednesday on December 2
Virtual Sherwin-Williams Colormix 2021 Color Forecast on December 4
Three Cash & Carry Saturdays on December 5, 12 and 19
AmericasMart Atlanta closes out 2020 with a series of December buying events – Market Wednesday on December 2 and three Saturday buying events -- and new virtual educational programming on Thursday, December 4 to support retailers as they complete their holiday 2020 sourcing and designers as they earn CEUs and plan for 2021 projects.
"AmericasMart is a resource for the design and retail community from January through December," said Dorothy Belshaw, International Market Centers chief customer and marketing officer. "As 2020 comes to an end, we are continuing to support our buyers through much needed sourcing and educational opportunities."
Immediate Sourcing Opportunities in December
AmericasMart's 350+ Open Year Round showrooms are open for the final Market Wednesday of the year on Wednesday, December 2, 2020. The home, gift and apparel showrooms will offer order writing opportunities for in stock, ready-to-ship product in addition to dated orders with special discounts and buying incentives. Additionally, select showrooms will have samples for cash and carry sales.
The Building 3 jewelry and accessories collection is open daily, as well as on select December Saturdays, for additional immediate resource buying opportunities. The collection showcases some 80+ showrooms on Floors 6 and 7 of AmericasMart Building 3, including a full floor of showrooms featuring fine jewelry and diamonds. To facilitate last-minute holiday sourcing and shopping, select showrooms on these floors are open on Saturdays December 5, 12 and 19, from 10 a.m. – 4 p.m. Registered buyers are welcome and non-registered visitors can request a day pass for these two floors at Shop.AmericasMart.com.
Sherwin-Williams Colormix 2021 Color Forecast Live from AmericasMart
The Curated Home Brands showroom in Building 1, Floor 14 is the backdrop for a virtual presentation of the Sherwin-Williams Colormix 2021 Color Forecast on Thursday, December 3, 2020 at 1 p.m. The paint brand's Designer Account Executive Rachel Moeller presents 40 trend colors in four exclusive palettes. Attendees will receive 1 CEU credit for attending the virtual event. Registration for the webinar is available at AmericasMart.com/Year-Round/Calendar-of-Events.
AmericasMart's 350+ Open Year Round showrooms are open to all registered buyers Mondays – Fridays from 10 a.m. – 4 p.m. The home collection features 120+ showrooms in Building 1, with 350+ lighting, accent furniture, rugs, wall décor, casual furniture and linens brands plus 100+ commercial design brands. The gift collection features more than 130 multi-line representative groups and branded showrooms throughout Buildings 1 and 2 with gift, lifestyle, gourmet, tabletop, holiday / floral and outdoor living product. In apparel, 80+ Cash & Carry showrooms and some six children's apparel showrooms on Building 3, Floor 13 are open every day. For a full list of showrooms, visit AmericasMart.com.
All visitors to AmericasMart must follow IMC's Together Safely protocols which include the required use of PPE, temperature checks and social distancing. Details are available at www.togethersafely.com.