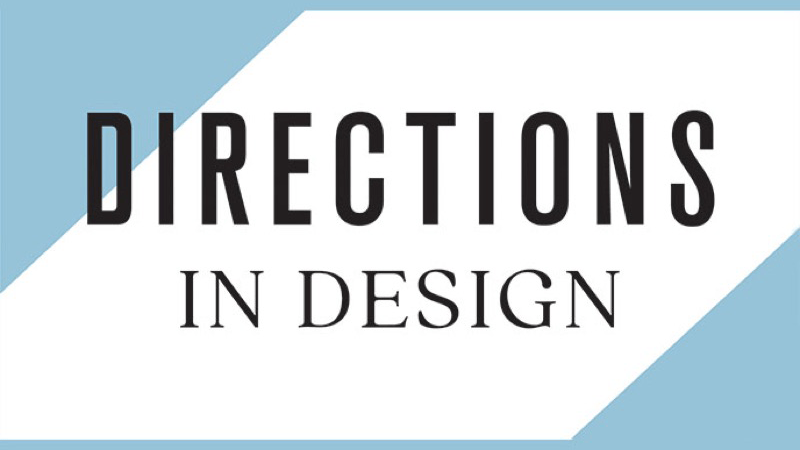 Fall Design Week's Directions in Design
2019's Fall Design Week Featuring Gift & Home and Discover ADAC put product on a pedestal. Drawing inspiration from showrooms across AmericasMart and ADAC, Atlanta designer Steve McKenzie curated dual-venue vignettes reflecting the ever-changing lens in the retail and design landscape.
We asked Steve about his design process and inspiration.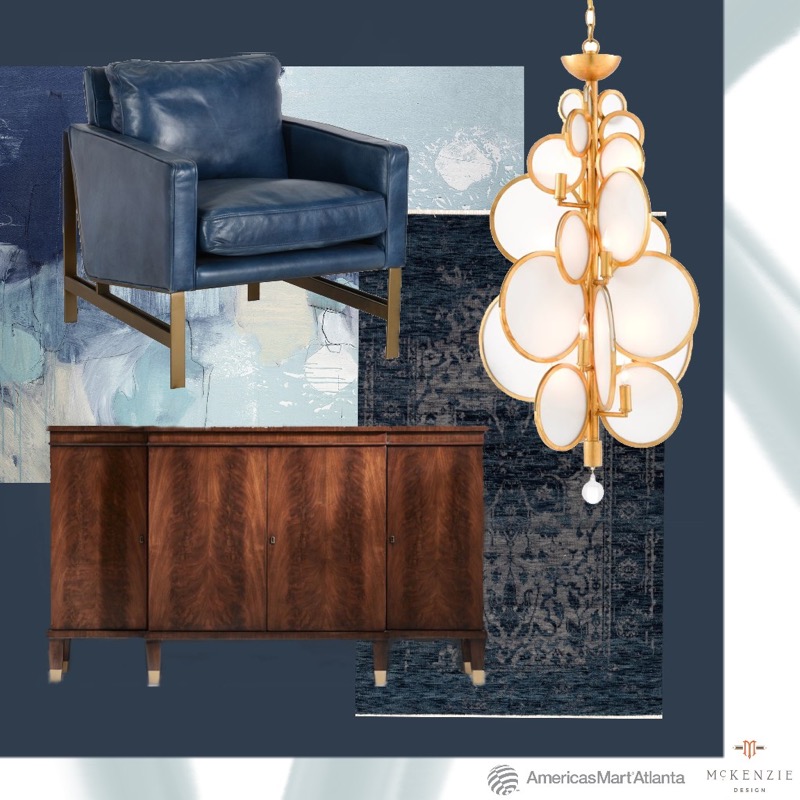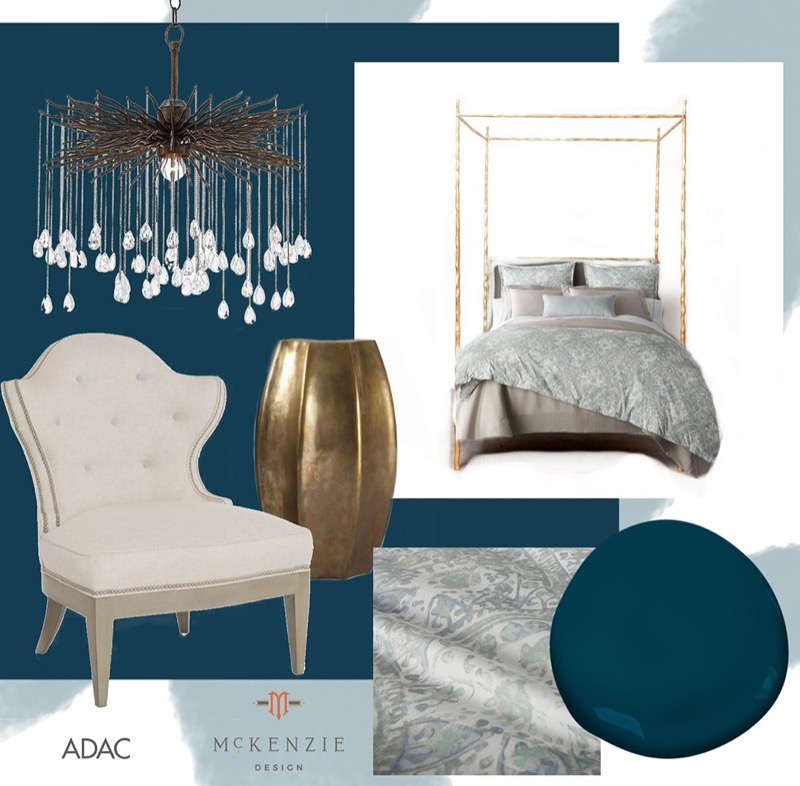 Where did you draw your inspiration from?
For AmericasMart, I had been intrigued with the Wendover Art's wallpaper program and turning their art into large scale wallpaper. I fell in love with Swimming Lesson 1. That set the tone and then I went from there. For ADAC it was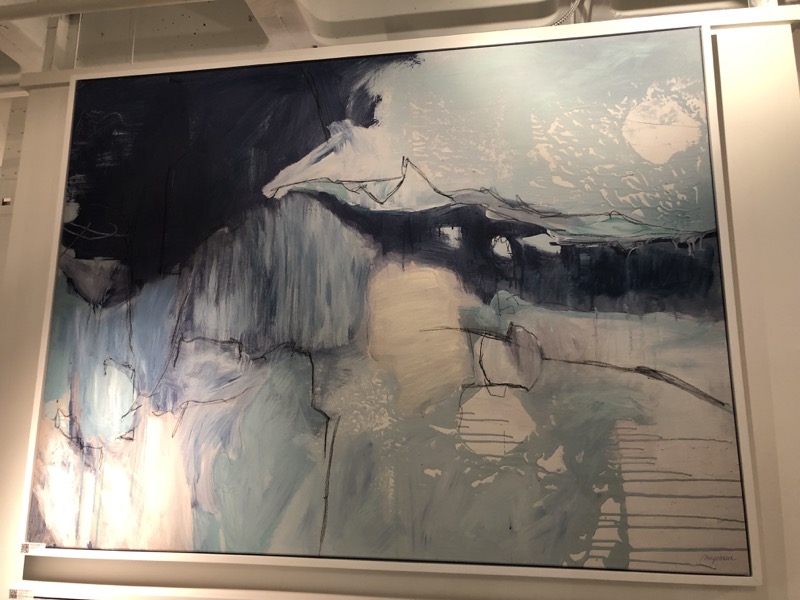 the gold leafed bed at Made Goods. Then I went directly to Peacock Ally, my go-to source for bedding, and they had a beautiful new collection, Seville, that set the color pallete. I then started methodically furnishing the space with a beautiful rug by Moattar, great nightstands and side chairs by Century Furniture and a stunning bar by Jimeco at Ernest Gaspard. These are all sources I shop in my design practice.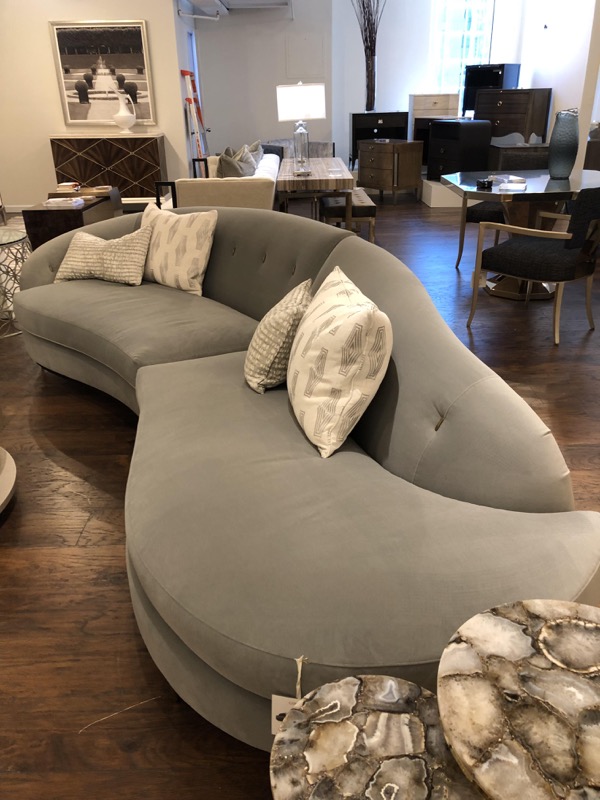 Once the art was chosen, I knew that Modern History had just opened in AmericasMart and I love their look, so that was the first stop when shopping for the vignette. Caracole had the perfect serpentine sofa. The rug was perfect at Jaipur and Currey and Company is my go-to for lighting. I was
excited that Curated Home Brands had just opened, I wanted a touch of ethnic objects and the beaded headdress did that along with the pagoda from Avala. It was much like shopping for a project.

Did you recognize any major trends while sourcing product for these vignettes? If so, which ones?
Overall bold wallpaper and color are definitely having a moment. The Wendover paper and the Phillip Jefferies were perfect wallpapers. Naval by Sherwin Williams at AmericasMart and the Hidden Sapphire by Benjamin Moore at ADAC were both perfect paint colors. I am pleased gold metal is still having a moment; I love to design with it. The pieces from Moss Studio at AmericasMart did this, as well as the chandelier from Currey and Company, the bed from Made Goods, and the bar from Earnest Gaspard.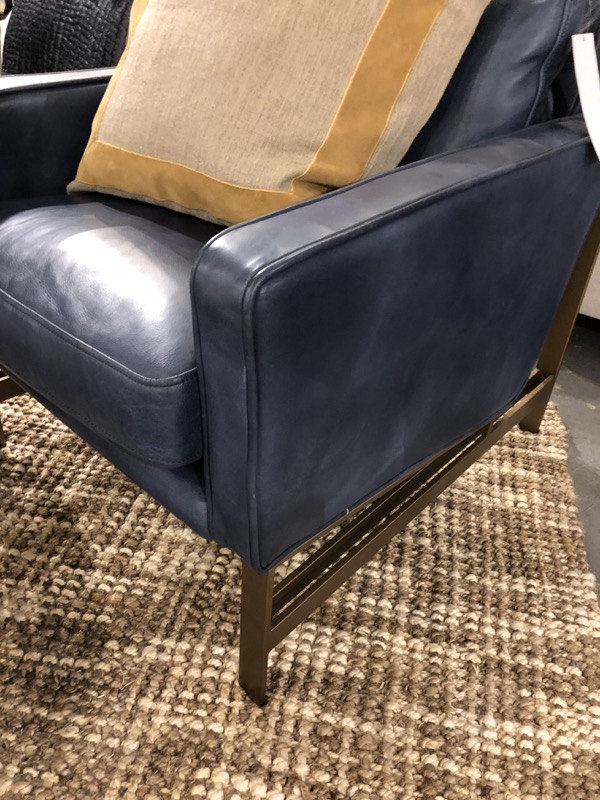 How do you recommend designers use both AmericasMart and ADAC in order to complete a design?
The offerings are very different and it takes both resources for me to find the perfect item for each project. If a designer is not familiar, I would set aside a day for each location to just walk, take notes, and get familiar with what is available. Showrooms are more than happy to tell you about their lines and how you might be able to work with them. Once you have working relationships, you don't always have to be on site to work with them. However, I personally find it time-saving to go onsite for several projects at once with clear goals as to not get distracted and knock out a lot at once. I also think it is important to occasionally explore what is new; this is inspirational for me. Education, and certainly times like Fall Design Week, are also very informative.
AmericasMart Showrooms featured in Steve's designs:
- Avala International
- Caracole
- Classic Home
- Curated Home Brands
- Currey & Company
- Dome Deco
- E Lawrence in J. Douglas
- Jaipur Living
- Modern History
- Moss Studio in Codarus
- Noir in J.Douglas
- Wendover Art Group
ADAC Showrooms featured in Steve's designs:
- Strathmore
- Upcountry Home
- Ernest Gaspard
- Made Goods
- Moattar
- Phillip Jeffries
- Peacock Alley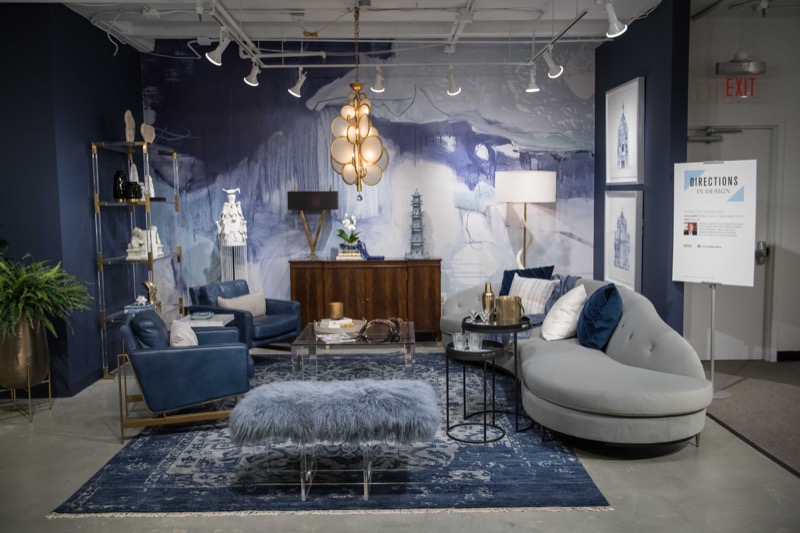 Steve McKenzie's vignette at AmericasMart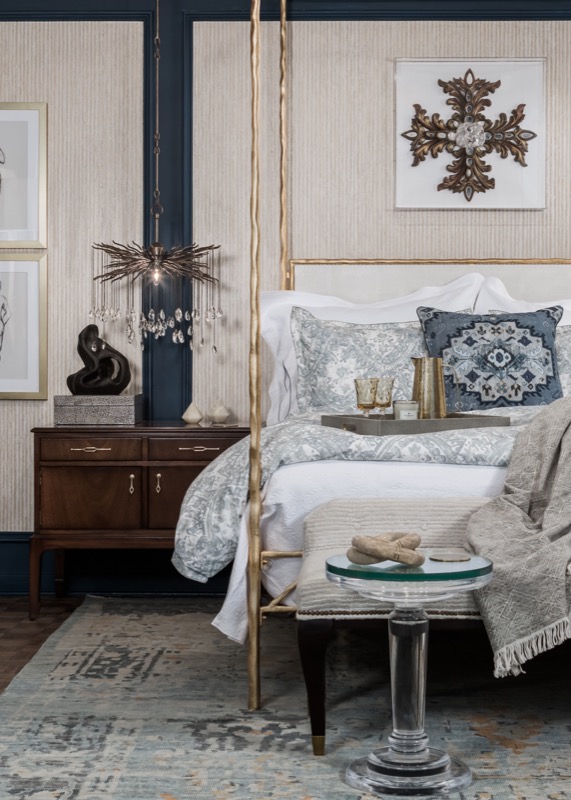 Steve McKenzie's vignette at ADAC
Be sure to take a trip to visit ADAC and join us for our next market.